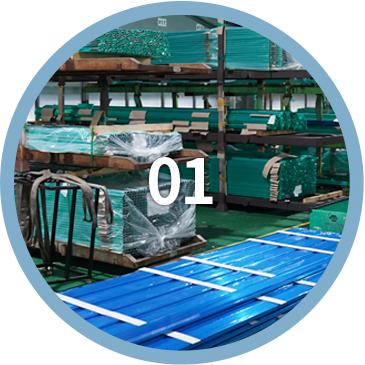 Warehousing of materials
Warehousing of extruded shapes [6063]
· 6063 which is a representative alloy for extrusion is excellent for extrusion and surface processing.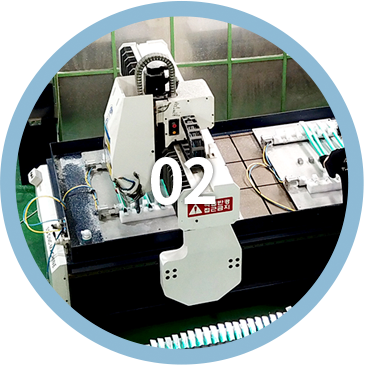 Plastic working
Cutting, Bending, Hole piercing and CNC original pipe
· Secure the optimum jig for processing upon production of facility jigs inhouse at the mold room in the company.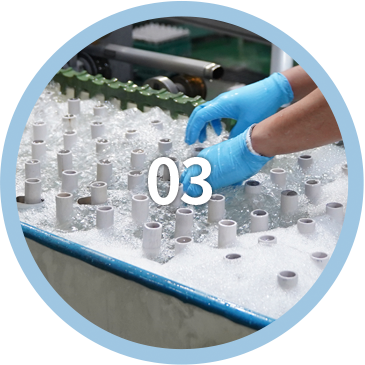 Surface pre-treatment
Sanding processing using SANDING-SUS ball
· Surface processing technique to make constant surface upon spraying dry sand particles to the surface with high-pressurized air.
· Use for both eliminating gloss of surface and carving the surface of the stones.
· Eliminate surface defect, effects enhancing smoothness and adhesion.
Hair line processing by HAIR LINE-BRUSH
· Enhance the product quality by making hair line using SUS BRUSH and can express a variety of textures by thickness of brush.
· Has the effects to eliminate scratch or stabbing on the product surface and uses in the home appliances or interiors that empathize the beautiful appearance.
· Currently, the company produces the products realizing multiple colors such as monotone or colorful gradation to the aluminum with hairline texture.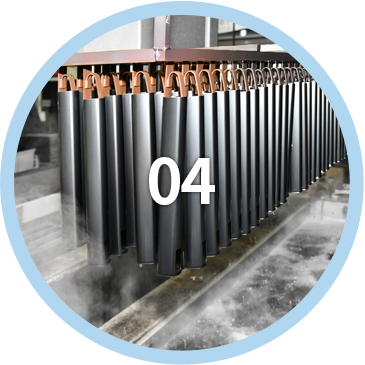 Anodizing
Process to generate anodizing over dozens um arti cially by electrochemical way
· Soft bipolar oxidation: Ordinary soft bipolar DC low-voltage type not more than 15um.
· Hard bipolar oxidation: High-quality film with excellent wear-resistance and insulation over 20um and dual type of DC+AC by the US SANFORD Company.
※ Largest size in Korea
- 4 anodizing lines
- The latest automation line rectifier in two lines : 2 000A(6units), 5000A(3units), 3000A(1unit), 7000A(3units)
- Rectifier by SANFORD for hard film: 7000A(1unit)
※ Capacity to process soft film: 700,000d㎡ per day at max
※ Processing of chemical polishing gloss
※ Capable of coloring process: SILVER, GOLD, TITANIUM, BLACK
*The Anodic Coating Model structure of bipolar oxidizing film developed as hexagonal celltype with porous layer on the aluminum surface. Etching > Desmut > Chemical polishing > Desmut > Film > Coloring > Sealing > Hot water rinsing > Drying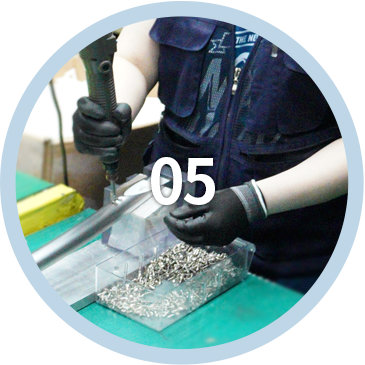 Assembly
Assembly of injection mold and other parts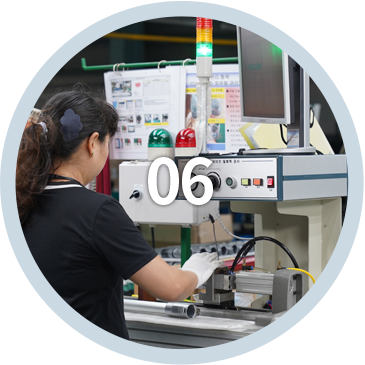 Final Inspection
Systemic quality tests and inspection for raw materials and products
· Control the quality with periodic checking on the production facilities and training for production workers, and try to improve it by setting the goals on the production operation rate and defect rate.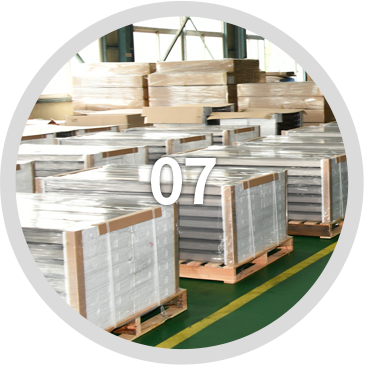 Waiting for shipping